Sign up to the How to Windsurf 101 Academy
The Closest You Will Get to a Physical 1 on 1 Lesson with me…
The only resource to windsurfing you need to boost your skills on the water
It is really hard to learn windsurfing on your own. I can quickly tell if someone is self taught since they have to use much more energy than necessary and they make the sport look super complicated.
Every so often, when I am finishing a lesson my student will ask me how they can continue learning back home where they don't have me to guide them.
I developed the How to Windsurf 101 website for exactly those people. However, as the site began to grow I got more requests on videos to show exactly how the learn each step. I started off doing basic tutorials but soon realised that something more in depth was necessary.
So I sat down and created the How to Windsurf 101 Academy, the only online windsurfing video course that makes sure to not only show what to do, but HOW to do it. And not only that, but how to learn the process so you don't get sidetracked.
With this course you will go from zero knowledge to planing over the water effortlessly and gliding through your first gybe. All with step by step video tutorials and downloadable pdfs.
Also included in the Power Pack is the Complete Guide on How to Windsurf 101 in case you want to go even more in depth.
And do stay up to date with the latest tips, tricks, techniques, interviews with expert coaches and useful spot guides, you also get access to the bi-monthly windsurfing magazine Windsurf Warriors.
In every video you will get:
A breakdown of why the maneuver is useful/necessary
A step by step walk through the move from various angles on the simulator
Common mistakes
A walkthrough of the move on the water
A recap of the lesson
A downloadable PDF of the lesson
Plus:
The Complete Guide on How to Windsurf 101 ebook
The latest issue of Windsurf Warriors (bi-monthly magazine on how to windsurf)
Direct access to Arne for any question you may have
What the members are saying about the Academy
Since purchasing the course last week, I have been impressed with the quality of the content, both video and written. I have viewed a few of the videos and thought they were very helpful.
Robert E.
I gained many things! First, I know can start to plane way earlier because I understood the right planning position from Arne's videos. Also, I started to put my front foot into the strap. Last, but far from being the least, I can know ask some advice after every session and get a feedback on my issues! That's of great help when windsurfing without onsite instructor.
Charlotte C.
The course is great, I like the structure of explaining it first on the beach, then the recap and finally showing execution on the water. Pointing to common mistakes is most valuable to me.
Ulrich R.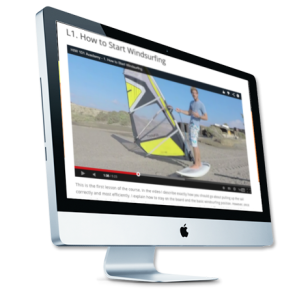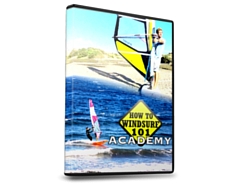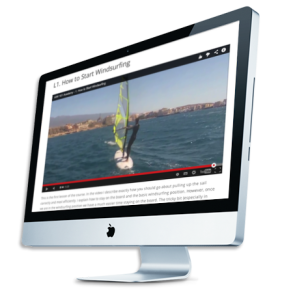 Contact me
If you are unsure if you want to sign up or have any questions, simply shoot me an email.