Free 9 Day "How To Windsurf" Email Course
From absolute beginner to planing through your first gybe. This e-course with take you by the hand from being a newbie to being the top dog on the beach.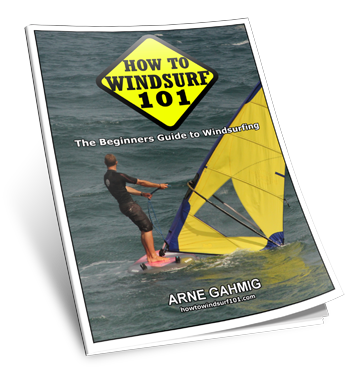 After teaching people how to windsurf for over 9 years I have refined the specific steps that it takes to get from bobbing through the water to planing through that first gybe.
In this FREE Course, You will:
Learn the single most important (and most overlooked) detail that will reduce the learning curve for nearly every future manoeuvre
See the 3 components that will either make or break your waterstart
How to work towards sailing comfortably in the footstraps
How to enjoy using the harness without the constant fear of catapulting
What to absolutely avoid when doing a carve-gybe/power-gybe
I also give away my Beginners Handbook to all who sign up to the email course in which I explain step by step how to get started in windsurfing.