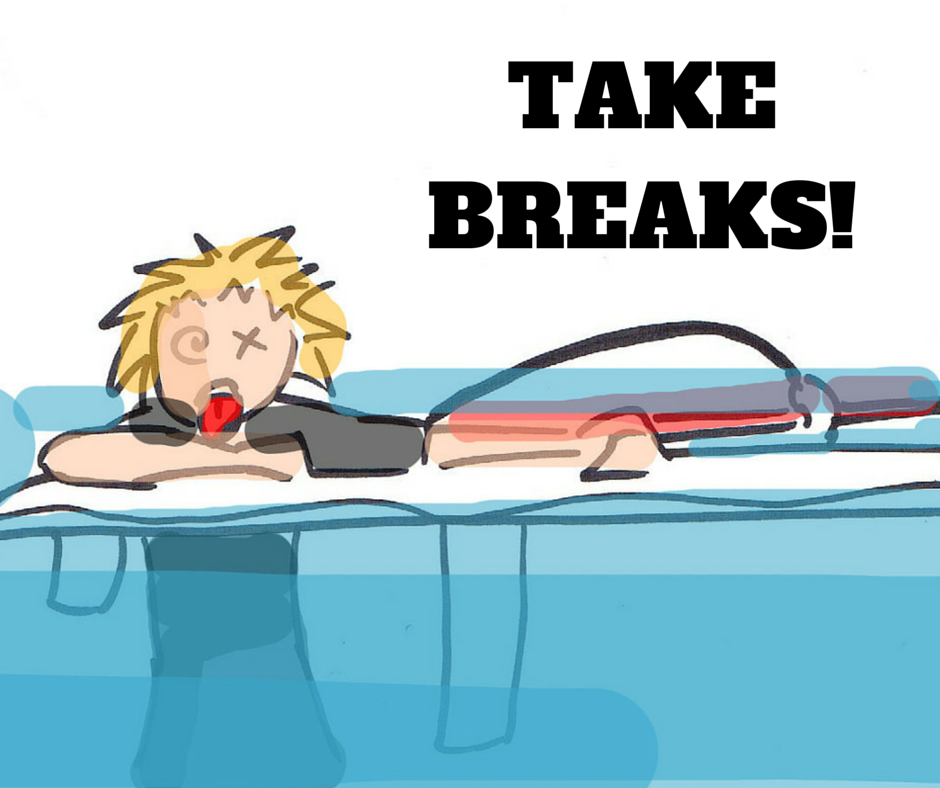 One consistent theme I see recurring nearly on a daily basis is spending too much time on the water. I am naturally guilty of this as much as anybody else. I have spent many more hours on the water than I should have.
What do you mean? you may ask.
It is actually quite simple. We are doing a sport that requires quite a lot of coordination. Most of the movements become intuitive and reflexive over time. There are a few things which are constantly changing however: wind, waves, other windsurfers, etc. then come all the manoeuvres such as gybing, jumping, wave riding and all the other wonderful things that make this sports so great.
These all require our concentration which in itself already depletes our capacity to continue concentrating. However, as our energy gets used up, our concentration reduces also. You might remember a situation in which you were so exhausted physically that you could no longer think straight but could only focus on breathing and not falling over like after a long sprint or after fighting to get out of a strong beach break.
As our concentration decreases we start making more mistakes which inevitably causes us to fall in more often, wasting more of our precious energy… and so the vicious cycle continues. (more…)