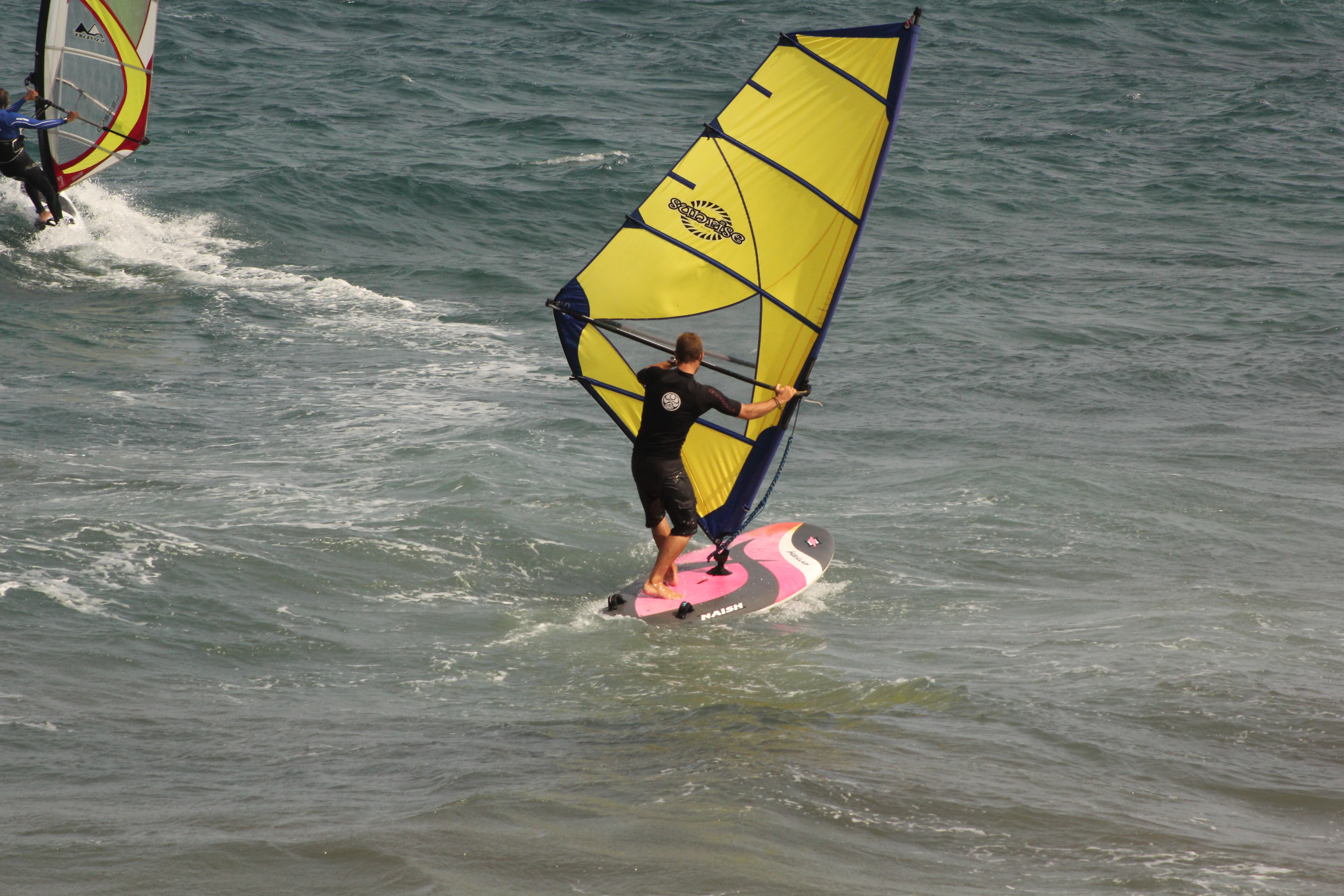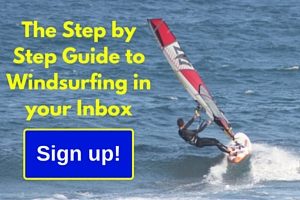 As with tacking, in my opinion, knowing how to gybe in windsurfing is unnecessary since our turn will be quite different as soon as we start planing/gliding (the planing gybe is very different to this basic gybe). However, to get to that level we need time on the water and until then we want to be able to turn around with style without getting wet. I will get around to writing a guide for the carve jybe in the future but this is all I have here for now. So here goes:
We start on beam reach (1.). We put the back hand further back on the boom and start to lean the sail forward (towards the wind) (2.).
As the board starts to bear away, we move our front foot behind our back foot and place all our weight on it (3.).
We keep leaning the mast forward and down towards the water.
We pass through the downwind course and continue sailing clew first in the new direction.
At this point we move our feet forward so that the new front foot is next to the mast and the new back foot a shoulder width behind (4.).
As soon as the feet are in place we shift the sail remembering to bring the mast forward quickly as it shifts.
We bear up again so we get back to half reach again on the new side (5.).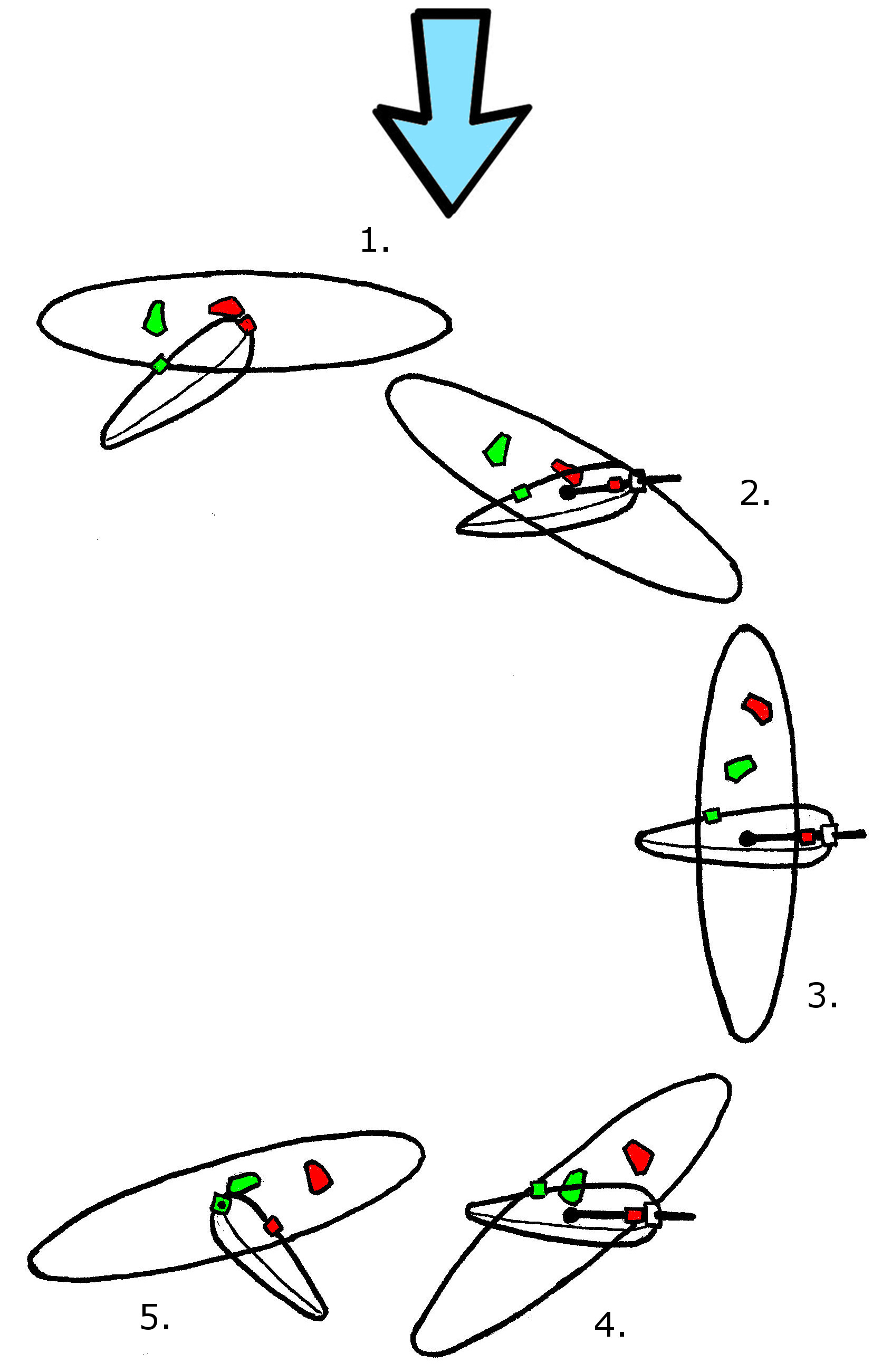 Important throughout the whole manoeuvre is to really lean into the wind as we are going to have the while area of the sail available to the wind and therefore a lot of power in the sail.