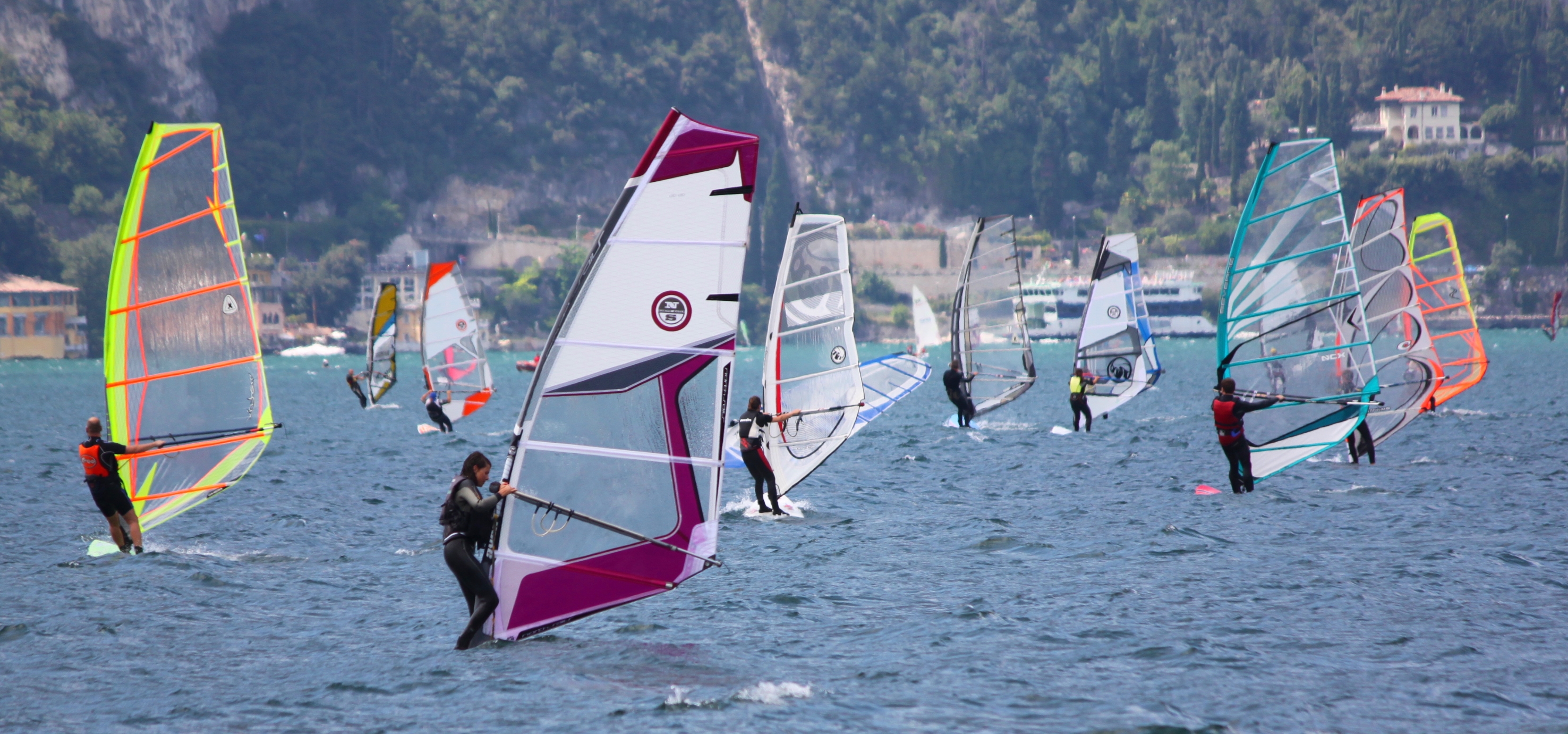 Windsurfing Lake Garda
There are a couple of places where you can go windsurfing in Lake Garda. Going from east to west there are the Conca d'Oro beach, Circolo Surf Torbole beach, the Foce Sarca beach and the Pier Windsurf beach.
Conca d'Oro Beach
A nice family friendly beach where you have a lawn to assemble your kit, a bar and a parking place nearby. The beach is a pebble stone beach but they have a rubber mat there to stop your kit from getting damaged. If you sail far enough from the shore (50-70 metres) the wind is nice and stable as you will be sailing between the beach and the central part of the village.
Starting from this beach you have 3km of pure planing until you get to the Ponale.
Fabio, from waterwind.it, explains that the best wind of all is between the Conca d'Oro and Pier windsurf. You basically have to throw yourself into the water from the rocky coast next to the road.