Windsurfing used to be only one type of board fitted out with one type of sail, much like any other sailing category. Over the years however, as different competition styles and windsurfing spots were adopted, the equipment went through huge changes to be optimized for each category. Here are the 7 main categories that have evolved over the years.

Freeride
This is not a competition category, more a type of windsurfing. It is what the vast majority of peope will be used to which is sailing back and forth to have fun and applying different variatins of gybes.
Freestyle
Ideally carried out on flat water although tricks from this discipline are also being used in wave competitions. It consists of pulling of jumping tricks on flat water in which various combinations of sail and board rotations are carried out. Very entertaining to watch, if only to see what amazing things are possible with a board and sail.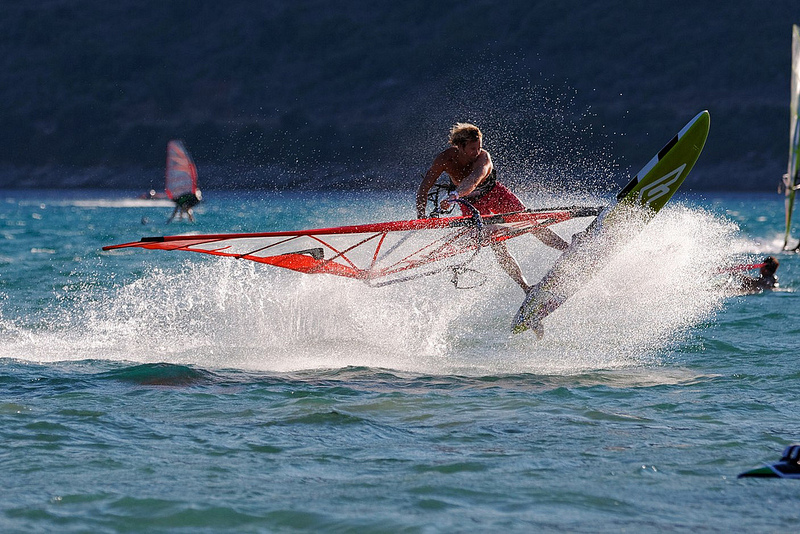 Wave
Alongside freestyle, the most entertaining to watch. The sailors surf the waves with tricks built in and jumps. Riders get points separately for wave rides and jumps.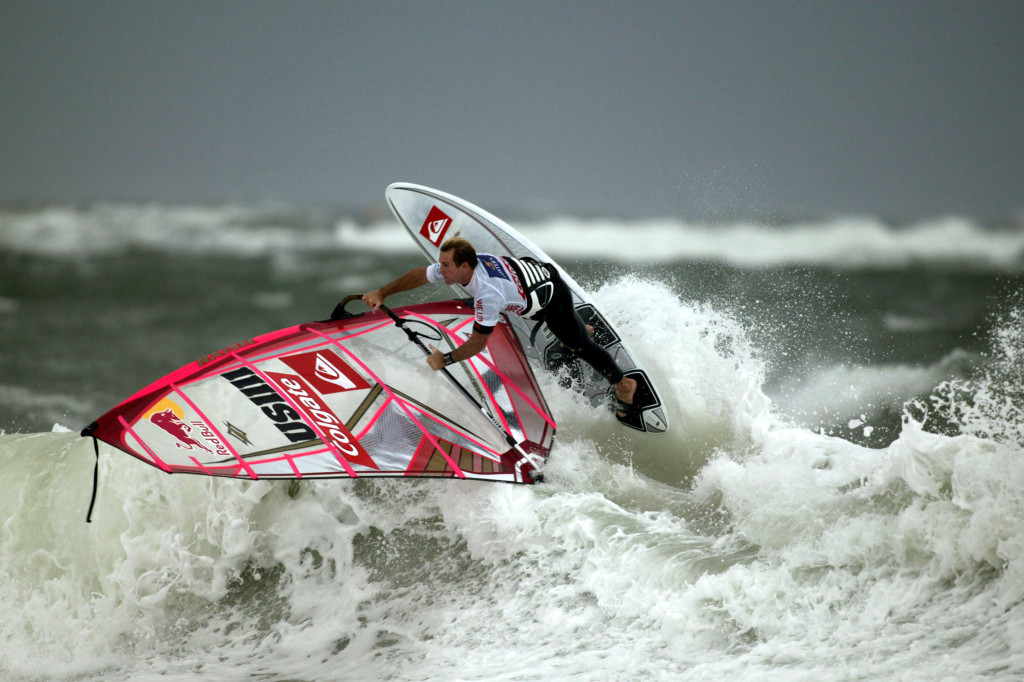 Slalom
Call it pushing the speed limits. Thre are two formats of this category. The first is the same as any sailing race (regatta) where there is a circuit in which a large number of sailors are overtaking eachother to reach the finnish line first. The second is each competitor passing through a channel individually, trying to reach the maximum speed which is recorded and then compared with the rest. The fastest wins… obviuosly 🙂
Formula
The ultra light-wind version of slalom racing. The boards are about a metre eide, the fins are massive and the sails tend to be over 9m2.
RS:X
This category is the Olympic representation of windsurfing. It used to be the Mistral One Design Class but it was changed in 2008. All the participants race with the same baord and sail size to make a level playing field like in any other Olympic sailing category. The equipment is similar to the Formula kit except that it is heavier in general and the only sail size used is 9.5m2 for men and 8.5m2 for the women.
Hydrofoil
This is not a new idea but since the adoption of the hydrofoil in kitesurfing there has been a growing interest in using hydrofoils for windsurfing. The advantage here is that we can pick up decent speeds in very low winds with pretty small sails. It also provides a smooth sailing experience in choppy water. Who knows, maybe it will appear in competition format someday.
Foil opera-tion from Hot Sails Maui on Vimeo.