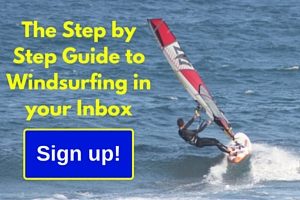 This may be a silly question to some people but I have had it asked by various students. There are actually 3 ways to stop:
1. Let go of the sail.
The most obvious is naturally to let everything go, in other words, just drop the sail and let it fall into the T-position. With no power in the sail there is no propulsion and the sail dragging through the water causes ennough resistance to make you stop moving in a few short metres. The disadvantage: we will no longer have anything to hold on to so we have to either bend lur knees for stability or fall in the water.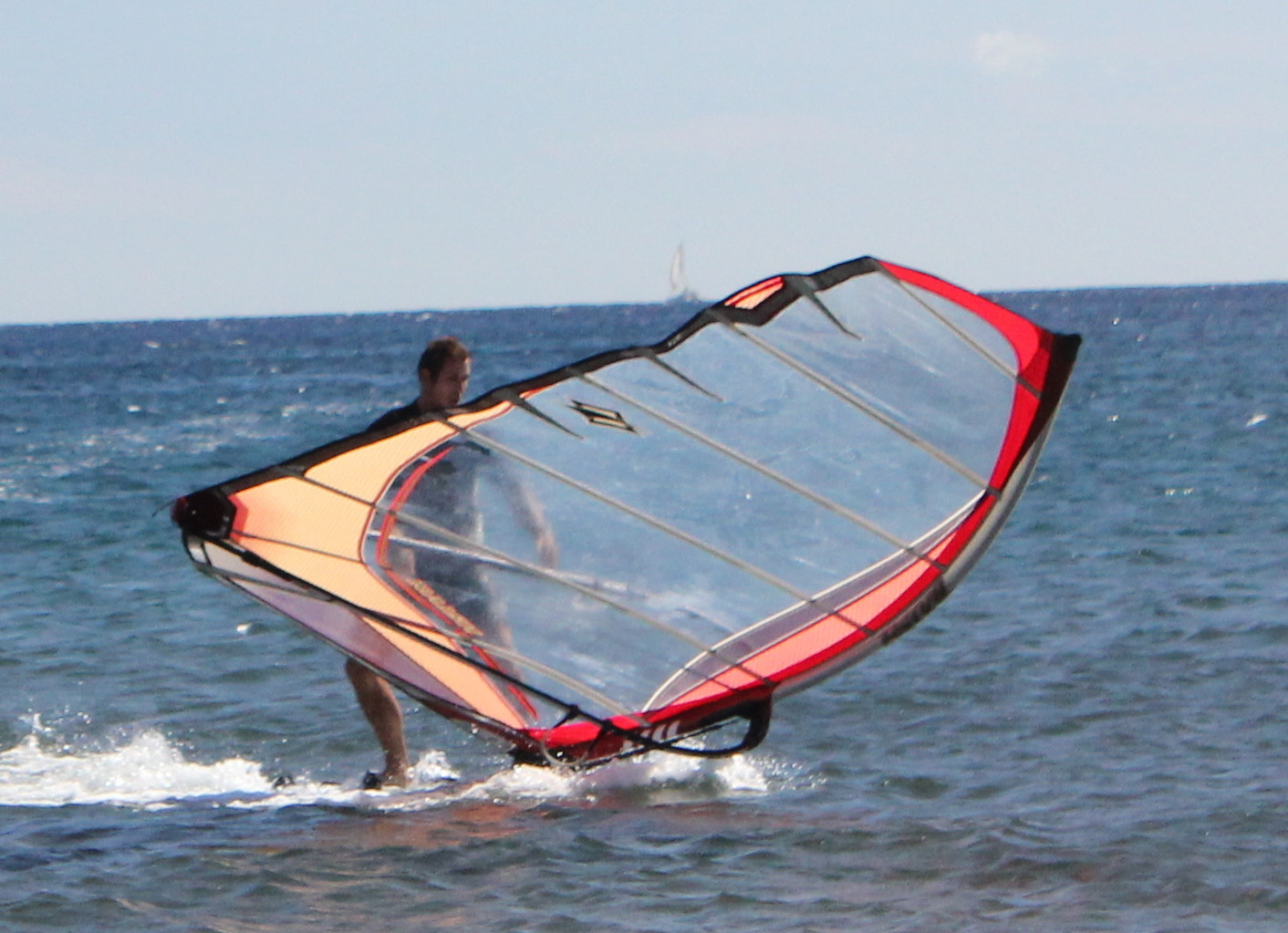 2. Luff up to a standstill
There will be times where letting go of the sail is just not an option. Maybe there is someone downwind of you or you want to keep in control procedure, like shen sailing in waves. Also, if we are going fast, the sail falling in the water will cause the board to stop moving pretty quickly meaning that, since you are not wearing a seatbelt, you will go flying. The best option is to lean the sail far back and to put a lot of weight on the back foot so that the board turns into the wind quickly. This way we stop moving and lose power in the sail quickly while staying in control of the equimpent all the time.
3. Press against the wind
For those with a little bit more experience, when we are plodding along slowly and need to stop we can lean the mast into the wind and push with our back hand. Obviously this requires good sail control as we need to lean against the power of the sail with precision. I tend to use this when I sail closely behind my students and they fall in. In this situation none of the others would be possible.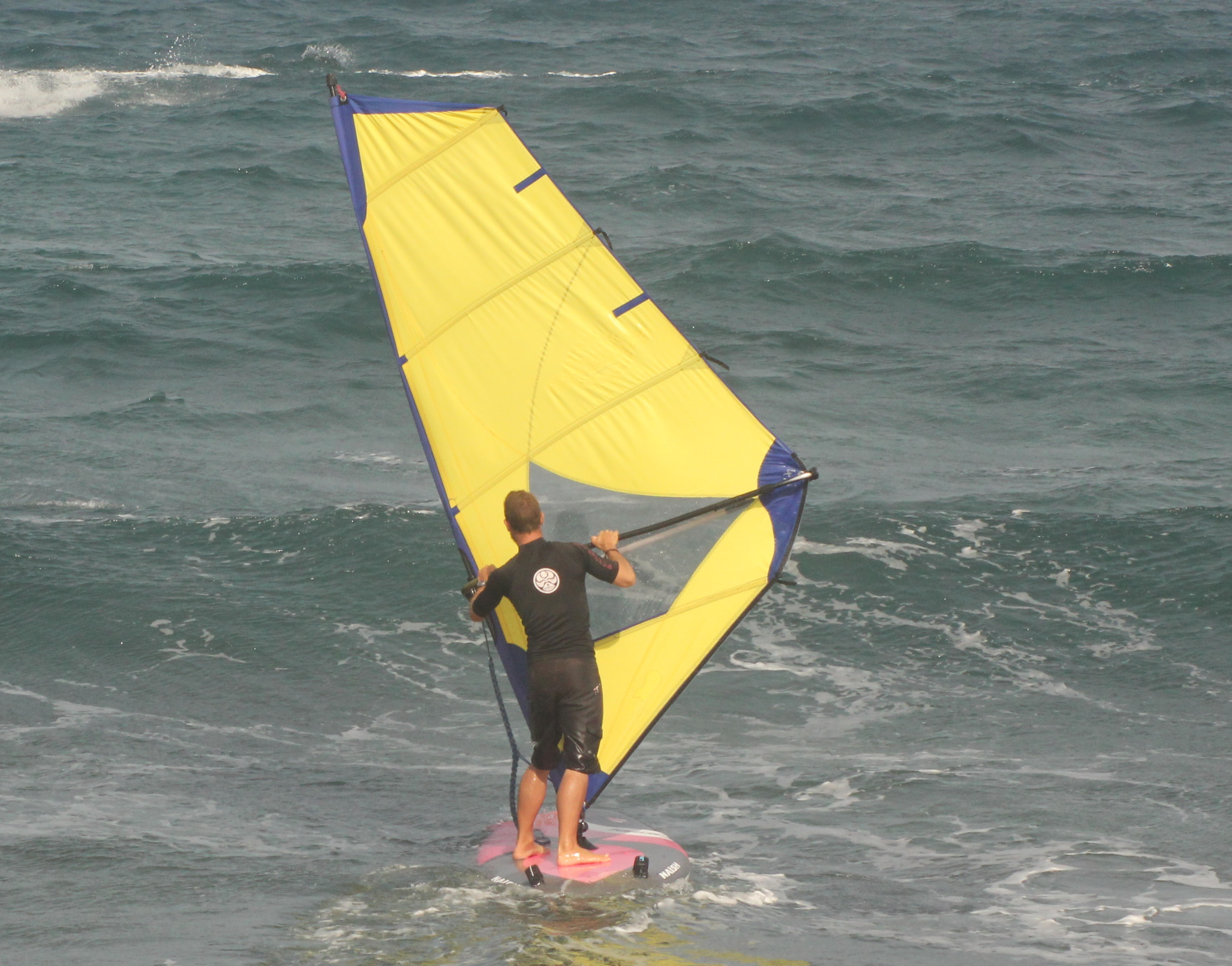 I hope this has answered the question for some people and given a few ideas to others.